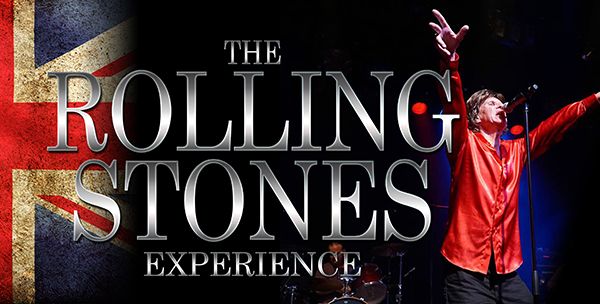 Get ready for The Rolling Stones Experience as it pays homage to the band that, along with the Beatles, was at the forefront of the British Invasion in the mid-1960s. A band that are true legends of the rock genre. A band that Australia can't get enough of!
The Rolling Stones are the epitome of rock n roll and their 50-plus year career consisting of over 120 singles (8 of which topped the charts globally and a further 23 peaking in the top 10), 30 studio albums, 23 live albums and 25 compilation albums, plus countless awards including two Grammy's, cements them as one of rock's greatest!
The Rolling Stones Experience is a rock n roll band that really rocks out and recreates that Stones' sound and the songs you know and love with absolute authenticity, professionalism and a band that has over 150 years of combined experience between them. They like it, live and breathe it and they do it well. It's what they've been doing all their adult lives. You'll be jerked up out of your seat and dancing for hours!
Not just another tribute band thrown together, this is a band that's been crafting their art of The Rolling Stones for over ten years and are as close as you can get to the real thing. Fronting the band is John van Zyl - a man that has been making people stop in their tracks for the past ten years, often being mistaken for the British rock legend himself.
John van Zyl is a seasoned entertainer and was born to be Mick Jagger. His uncanny look and eerily similar vocal style makes him an instantly recognizable Jagger performer. John enthuses with the same confidence in his musical and vocal ability and his performance as Jagger is flawless right down to the moves.
The Rolling Stones Experience will belt out a massive set of memorable and blistering hits including (I Can't Get No) Satisfaction, Jumpin Jack Flash, Get Off My Cloud, Paint It Black, Honky Tonk Women and Brown Sugarto name a few!
So, if you like your Rock n Roll served up piping hot and pushing the boundaries, this show will give you that Rolling Stones Experience, for real! You won't be disappointed.