Nathan Ward

Third generation musician, Nathan Ward, is a pedigree guitarist, singer and songwriter following in his family's tradition of playing in bands and a career in music. Nathan was performing with his Dad from the age of 8 and has been committed to his music ever since. Music has allowed Nathan to tour extensively - playing countless shows in pubs, clubs, theatres and festivals throughout Australia. A standout showman and performer, Nathan has fronted and played in: Jabba, The Driving Conditions, Thrumvolt, Ward's Xpress and numerous Tribute and cover shows. Throughout his extensive career he has toured and shared stages with AC/DC, Coldplay, Rose Tattoo, The Angels, The Screaming Jets, Jimmy Barnes plus many more great artists.
---
Sol Freeman

Bassist, Sol Freeman, picked up the instrument at 13 years of age honing his skills through lengthy jams with his older brother, father and Step-Dad. He immersed himself in the music of the late 60's and 70's blues-rock, setting up a good foundation of groove and style having learned from his heroes John Paul Jones, Andy Fraser and Tommy Shannon. Sitting in with house bands on jam nights gave Sol the experience and ability to listen, follow and adapt to many different styles. Sol studied Contemporary Music at Southbank Tafe and has toured and played with acts including Angry Anderson, Polish, Blind Lemon, The Driving Conditions, Edwin Holt, Jabba, and Berst. During his career, he's backed and shared stages with Bad Religion (at Festival Hall), Angry Anderson, Hoodoo Gurus, The Screaming Jets, Rose Tattoo, Uriah Heep, The Angels and Jimmy Barnes to name a few.
---
Andre Lemberg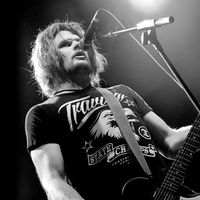 New Zealand born, Andre Lemberg is an internationally recognized Vocalist, Guitarist & Song writer, known for his outstanding voice, onstage intensity and energetic performances. Over the last 10 years, Andre has performed as lead vocalist for the Australian AC/DC, U2 and Creedence Shows demonstrating his broad vocal ability and the calibre of his talent as a performer.
---
John 'Mouse' Hayhoe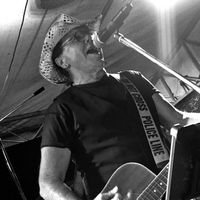 Powerhouse vocalist and guitarist, Mouse, has been performing Australia wide for the past 30 years. He has held multiple residencies at various popular venues in major cities Australia-wide for extended periods. Mouse has played with many successful shows during his career including Dogs Next Door (Album made No. 5 in local charts)… Best of the USA / 30 Years of Oz Rock (corporate show bands sponsored by Phillip Morris Inc)
---
Jon Carson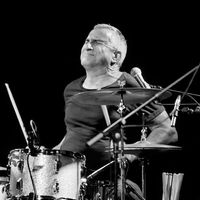 ---
Jeff Lovejoy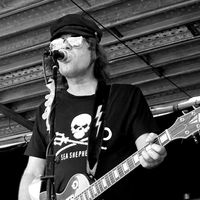 As a child of the 70s, Jeff's first taste of music included Kiss, The Sex Pistols and the Clash. Somewhere in his early teens a birthday bought his first guitar and kick started something special. Jeff has gone on to become music industry identity through his profilic work as a sound engineer and through his successful original band's Lavish and Lovejoy. Jeff has toured with Placebo, Super Furry Animals, The Tea Party and Angry Anderson. Jeff opened Blackbox Studios in 2001 and has recorded many of Australia's finest artists including The Cruel Sea, Resin Dogs, Powderfinger, Tex Perkin's And The Dark Horses, Afro Dizzi Act, Six Ft Hick, The Dreamkillers, and Devo to name a few.
---
Mik Noyz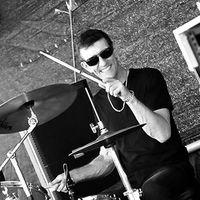 Took up drums aged about 14 in the UK…Arrived in Australia in 1981… Played in:  Boyz of Noyz…Dogs Next Door (Album made No. 5 in local charts)… Best of the USA / 30 Years of Oz Rock (corporate show bands sponsored by Phillip Morris Inc)…  Floyd The Concept (Early Pink Floyd tribute Show)… Toured throughout most of Europe with Industrial Celtic folk rock band Popproperly for 6 months at a time over an 8 year period…… numerous cover bands like Blah Blah Blah….Supported such acts as..The Sweet, Uriah Heap, Dr Feelgood, Canned Heat, Mondo Rock, The Radiators & Noise Works… 
---
Jonny Newell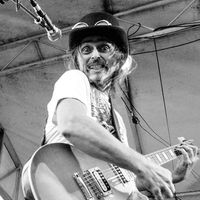 Jonny has always been the driving force in any band he is a part of! Whether it be on guitar or bass his undeniable passion to lay down the essential foundations for Rock 'n' Roll are always Jonny's proof in the pudding! Whether it be cover tunes or originals you can be guaranteed Jonny's musicianship will have you rocking! A British born Australian immigrant, Jonny was raised with the influences of a Rock 'n' Roll generation … it's simply - in his blood and his musical experience! Bands: The Victims / Napoleon Blown-apart / Members Only / Lounge Lizards / Gone Fishin' / Pet Sematary / Koala Sprint / The Crybabies / Indiana / One Eyed Pilots / Blah Blah Blah / Whole Lotta AC/DC / The Driving Conditions / With or Without U2. 
---
Kai Browning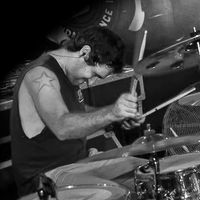 Kai started playing drums when he was 14 year old after his brother got a kit for his birthday. He picked it up quickly, with the influences of punk rock and 90's music heavily influencing his style. From highschool, Kai attended Lismore Uni, studying under Dave Sanders and completed his Bachelor of Contemporary Music. He then moved to Brisbane where he played in a number of originals bands in varying genres including pop, punk, blues and funk. After a couple of years, Kai then hit the covers scene playing in several of Brisbane's top bands. He has since cemented himself as one of Brisbane's most sought  after players for fill-in work due to his solid and consistent playing plus his mastery of multiple genres and styles.
---
Neil Black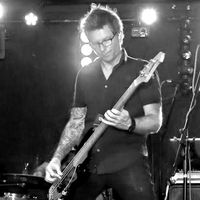 Neil has been playing bass primarily with his own cover band 'Sarenda' for the last 10 years, but now enjoys session gigs with some of Queensland's most popular acts. Neil also spent over 2 years writing, recording and performing in the original band 'The Great Disruption' which played many shows and recorded the EP 'Oxytocin'. With his vast 80's and 90's rock foundations, Neil consistently lays down solid grooves with rich fat bass tones. Neil has an astute ear for locking in with great drummers, which creates a lusty rhythm section to intensify any stage presence.