The Centerfield Qld Tour is supported by Queensland Government through Arts Queensland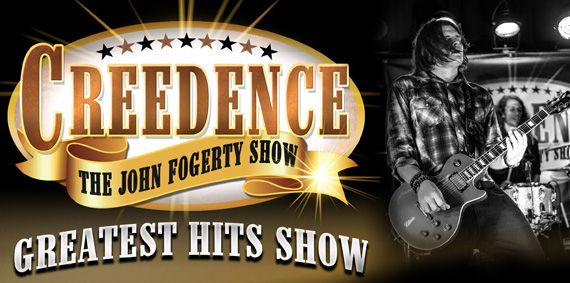 Creedence: The John Fogerty Show pays tribute to the classic and timeless rock music of brilliant songwriter, guitarist and singer, John Fogerty - legendary frontman of Creedence Clearwater Revival. Experience Australia's most popular and accurate show which has played capacity and SOLD OUT rooms across the country.
 
This show is a rock 'n roll journey through the swamps and bayous of America's South in the late 60's early 70's. Audience's rock to Fogerty's/CCR's music – some of the most important and influential soundtracks of all time!
The band features the amazing vocals of Andre Lemberg as the iconic John Fogerty, recreating that mighty, bluesy roar that he's famous for. Backed by world class musicians, the 'Creedence' band reproduces that Southern swamp rock sound with feel and precision.Complete with costumes and concert quality sound and lighting, Creedence: The John Fogerty Show delivers an exciting and high-energy production of hits that has crowds filling the dance floor.
All of the greatest hits of both CCR and Fogerty's solo career are performed including favourites like: Bad Moon Rising, Fortunate Son, Green River, Proud Mary, Suzie Q, Run Through The Jungle, Born on the Bayou, The Old Man Down The Road and many more.
Join Creedence: The John Fogerty Show for a fun-filled ride back in time and experience classic rock 'n roll at its best!
For latest dates, photos and more visit: https://www.facebook.com/thecreedenceshow/