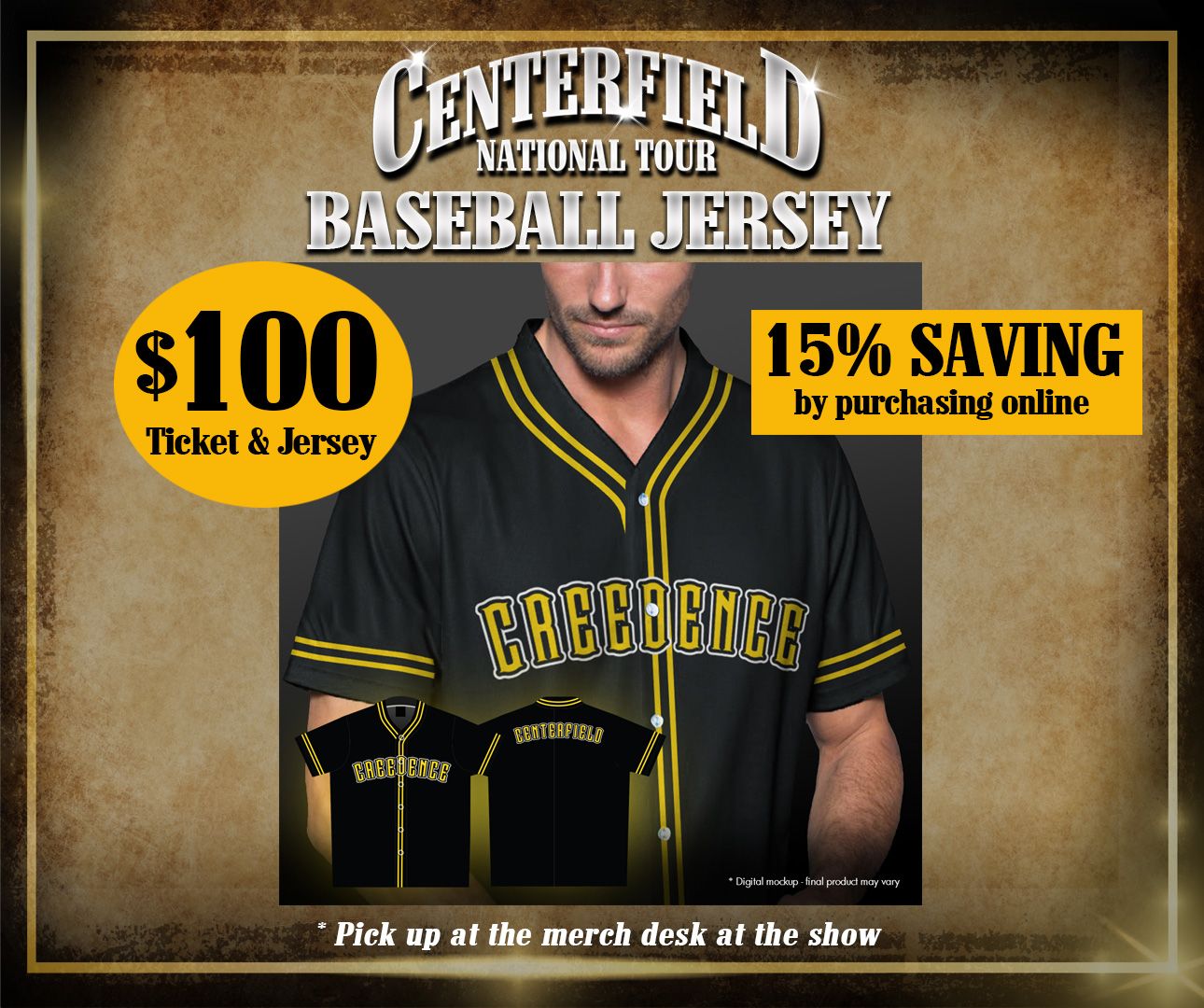 Quality Vintage Sublimated Creedence 'Centerfield' Tour Jersey. This button up, traditional fit, short sleeved shirt has a smooth finish and features 'Centerfield' across the back in BOLD and 'Creedence' on the front.
Sizes S, M, L, XL, XXL
Purchase online for 15% saving. Pickup from the Merch desk at the Show.
TOUR DATES